A full wedding on our blog! What!? We finally had a little time to catch our breath and do some behind the computer work… so we thought we would share a fun wedding that we were honored to be apart of back in August in Santa Barbara. As we post full weddings we are also asking brides to help us share their story by doing a write up, so be sure to check Malia and Anthony's story below! Loved being apart of their day, dodging the rain, hanging out on the beach and parting till the night in the Rotunda at Fess Parker Double Tree. Their wedding is a great example of how Waller Weddings can capture your day via photography and video! So first thing below is their recap video and then their photos.. enjoy!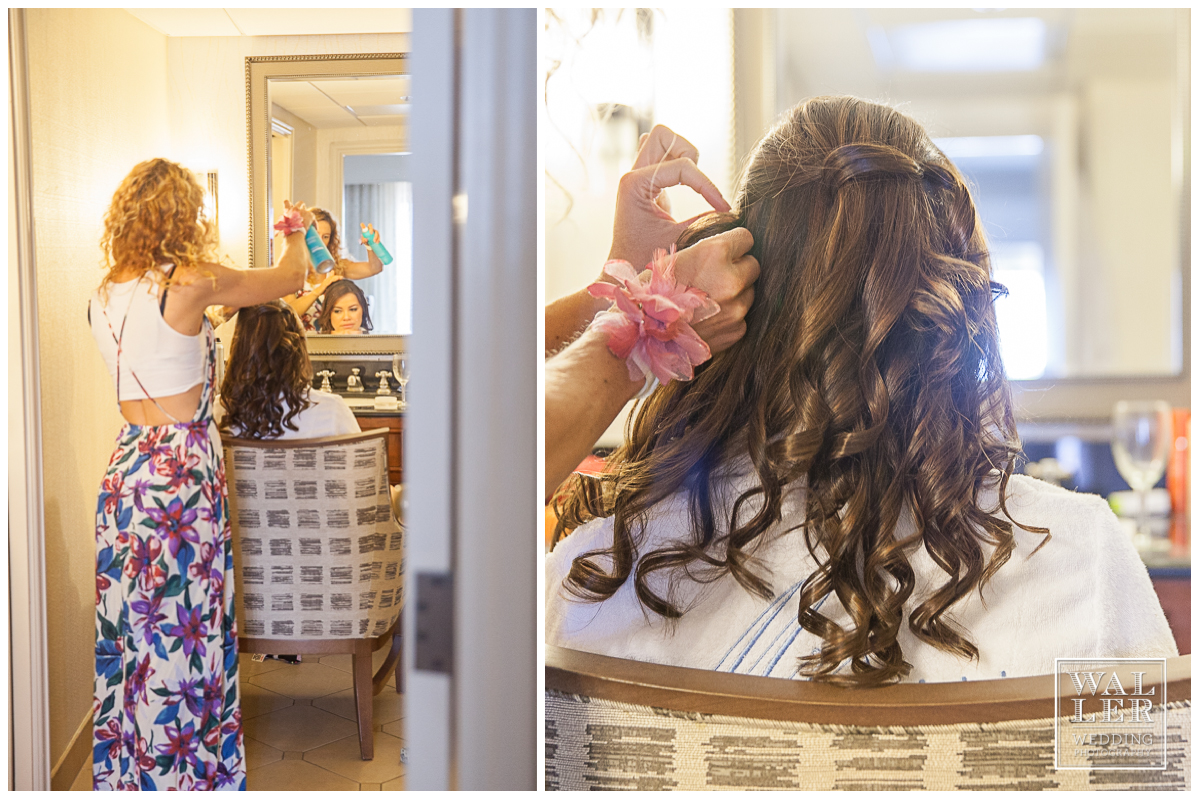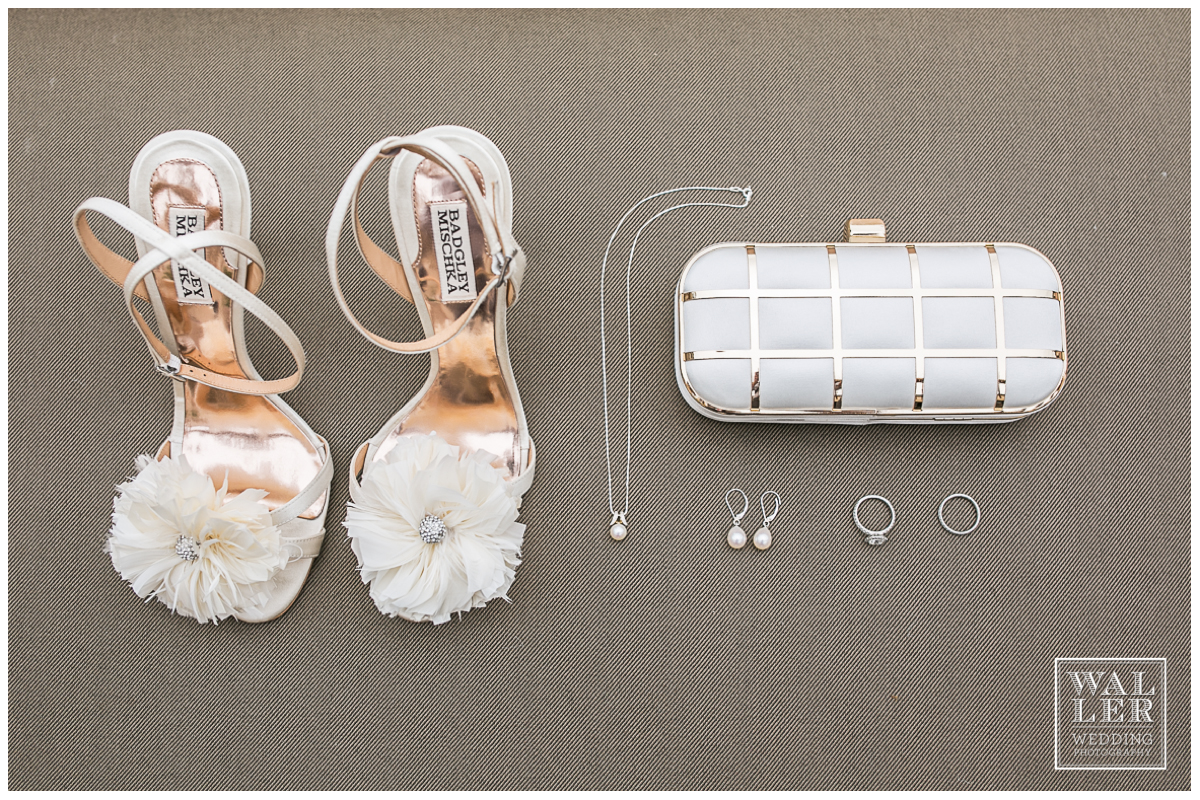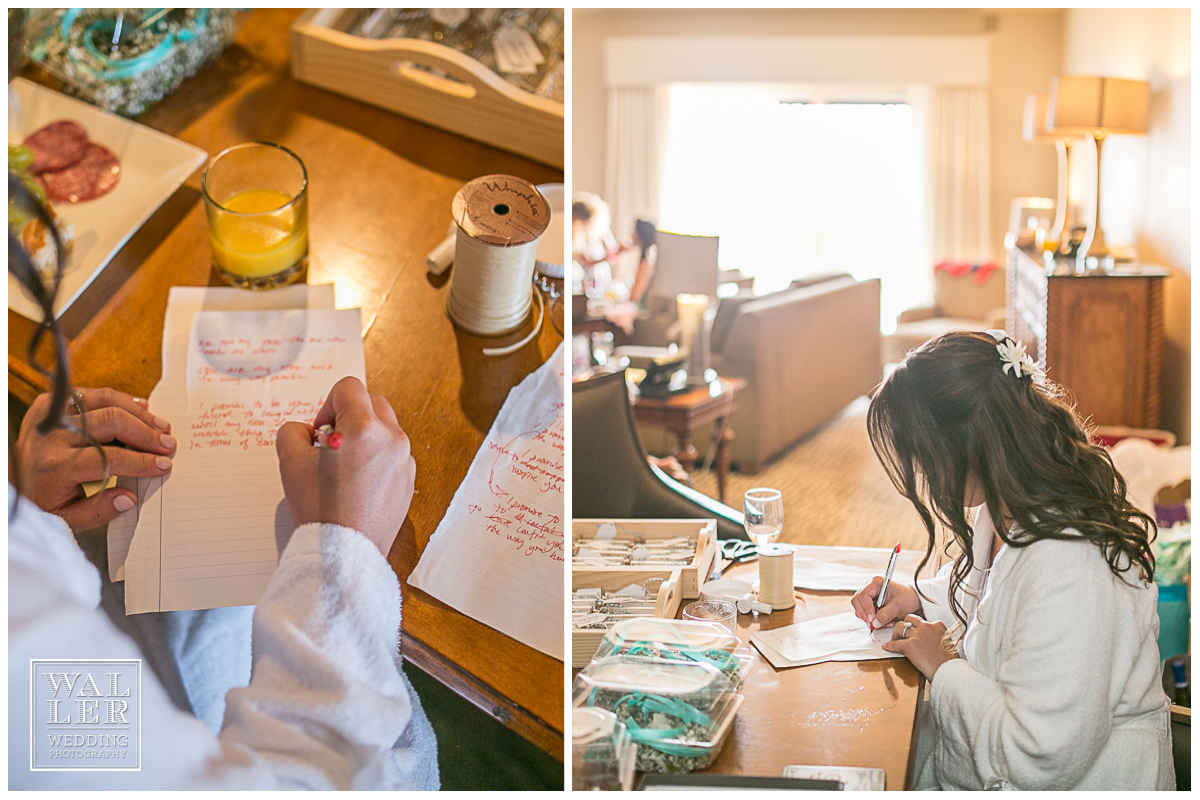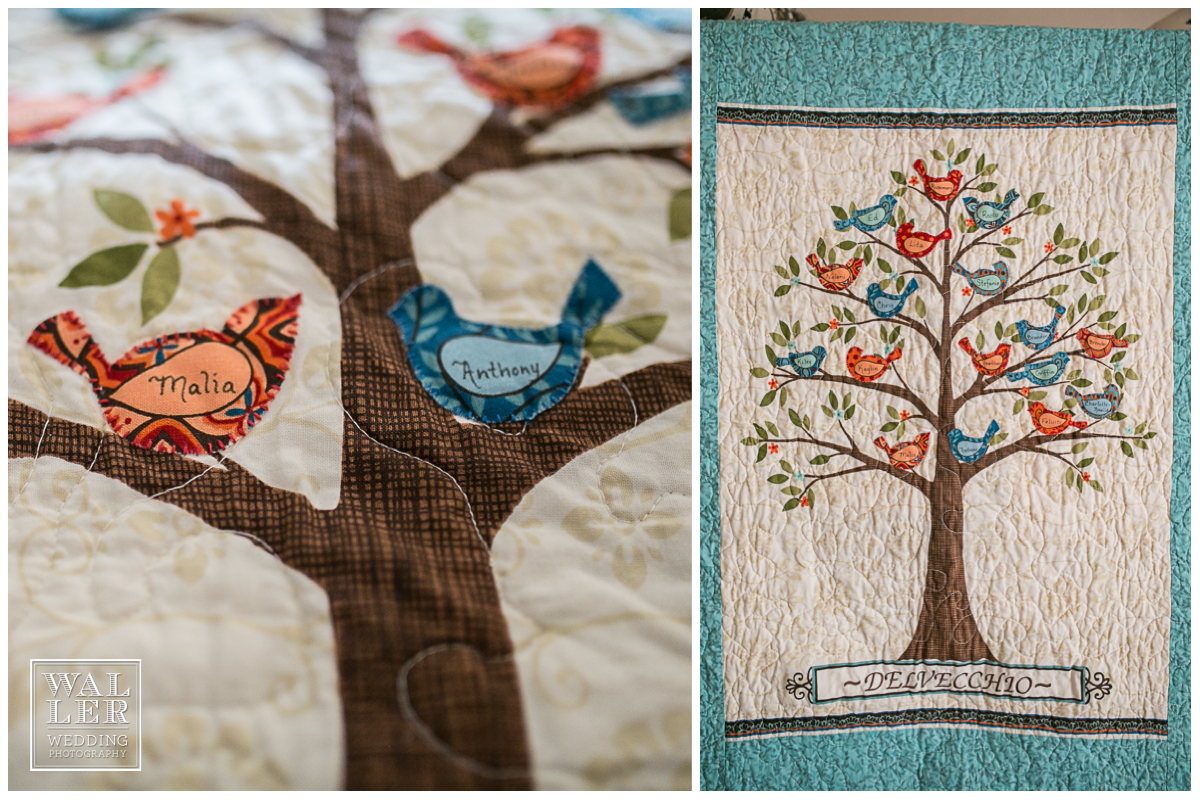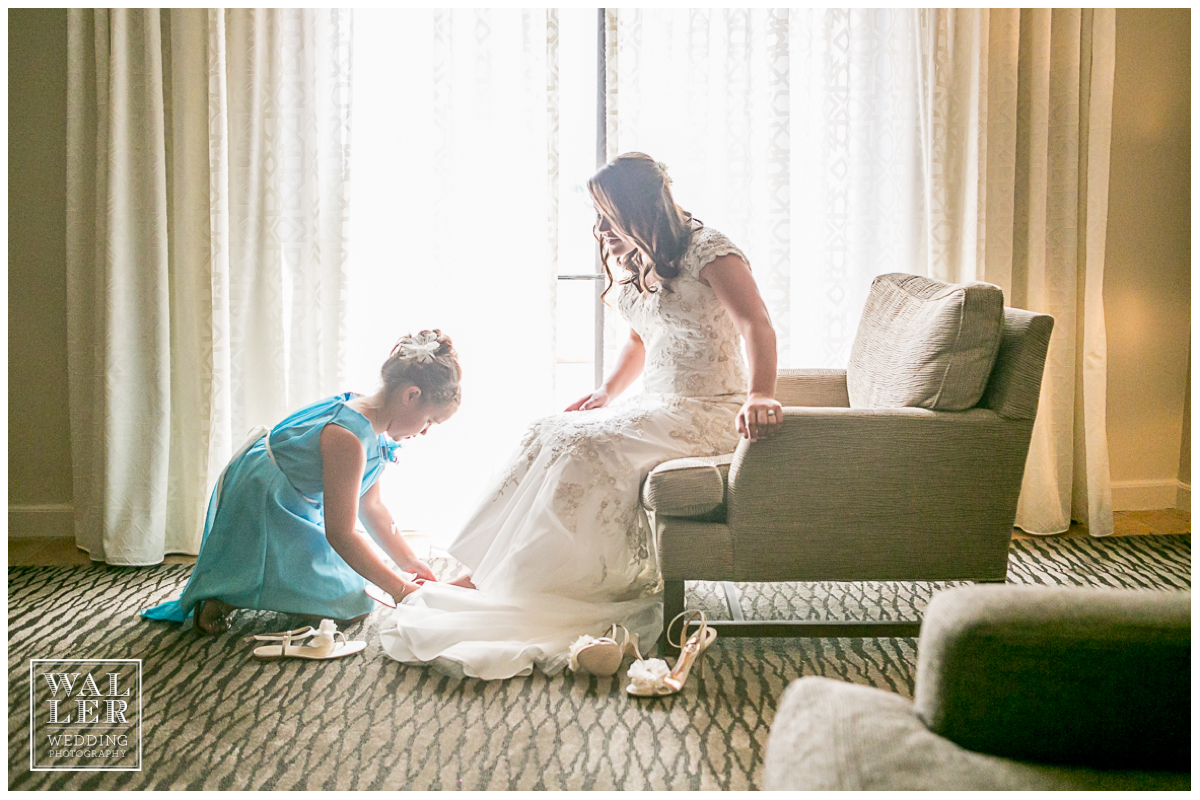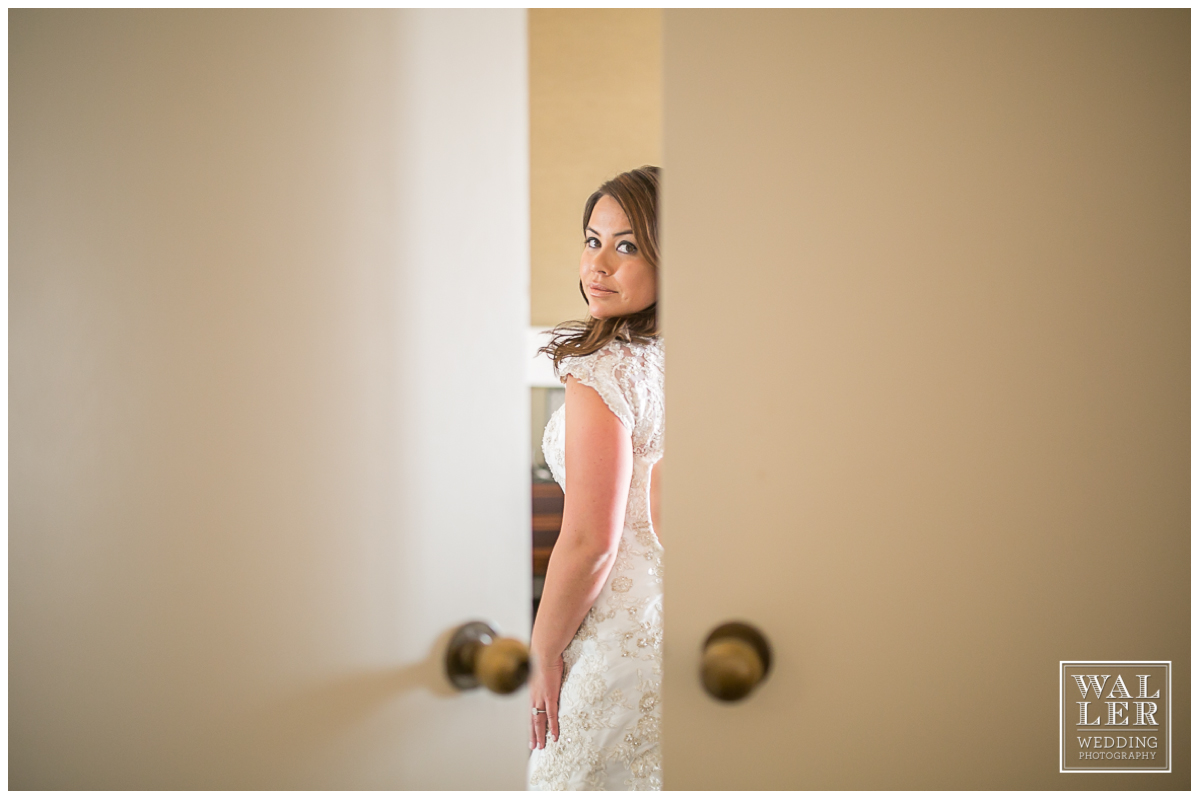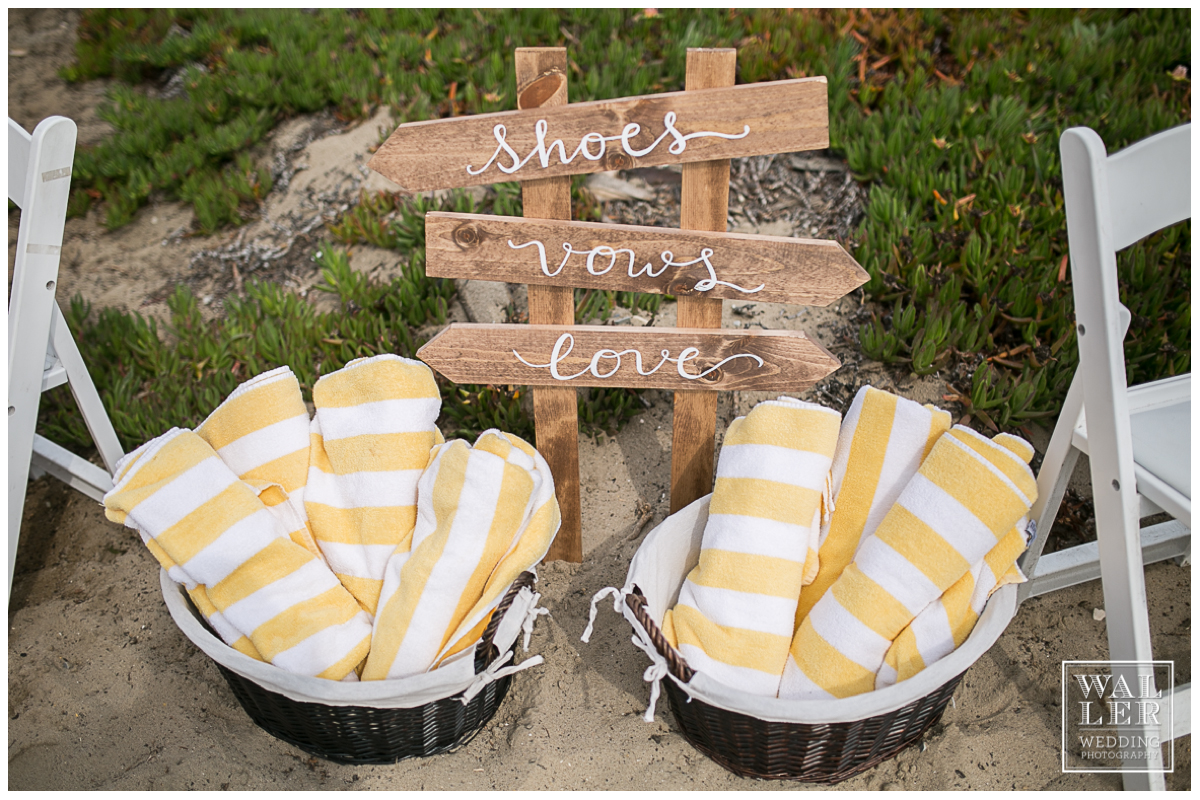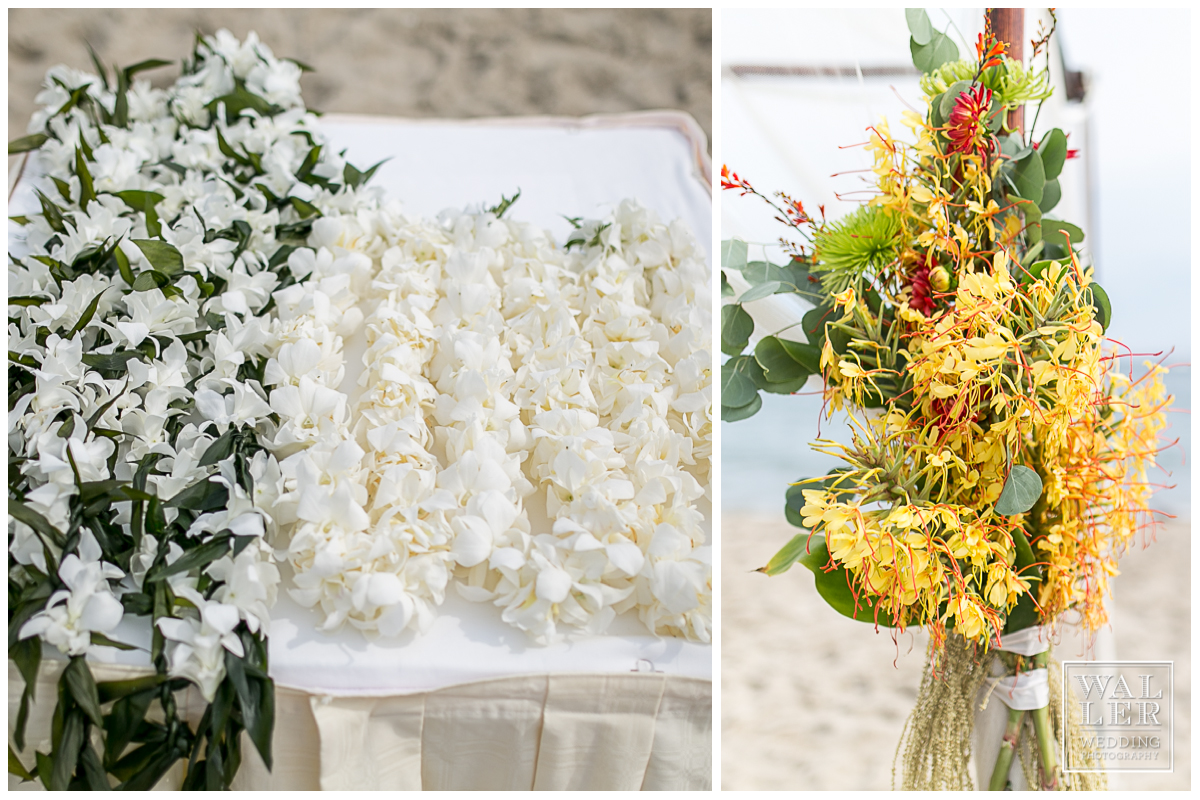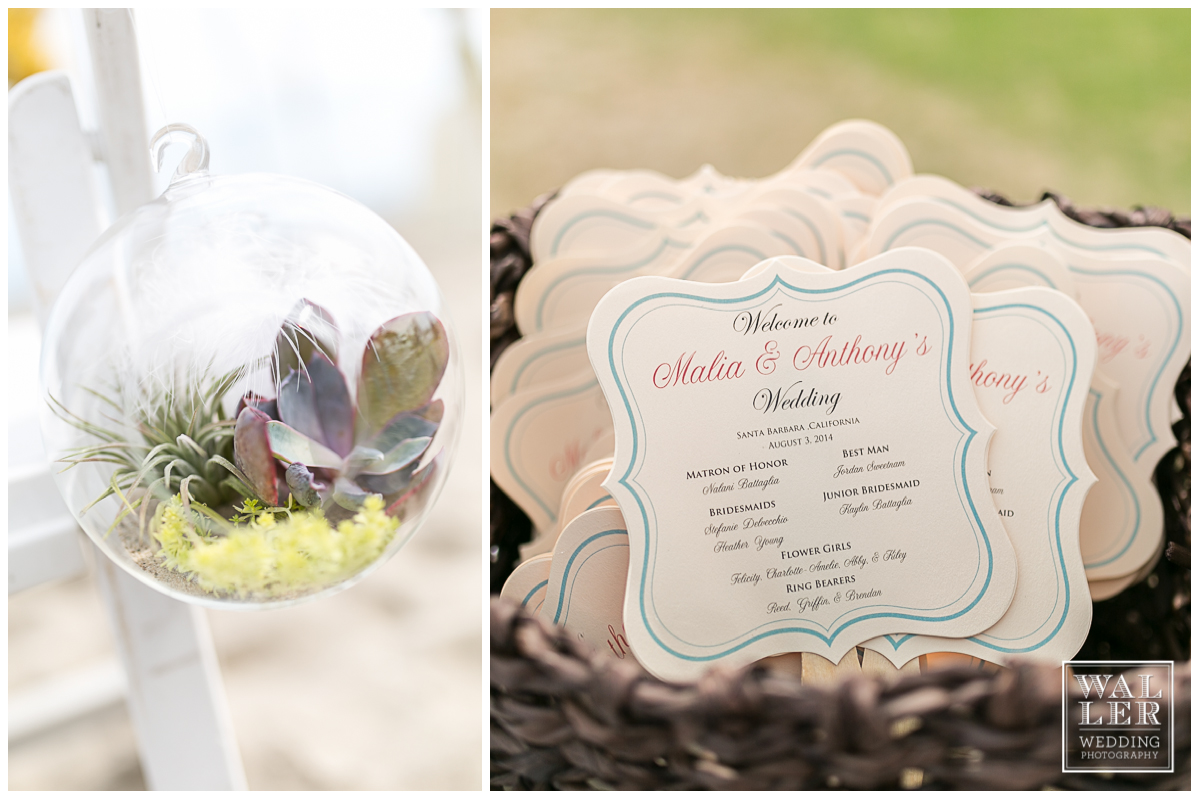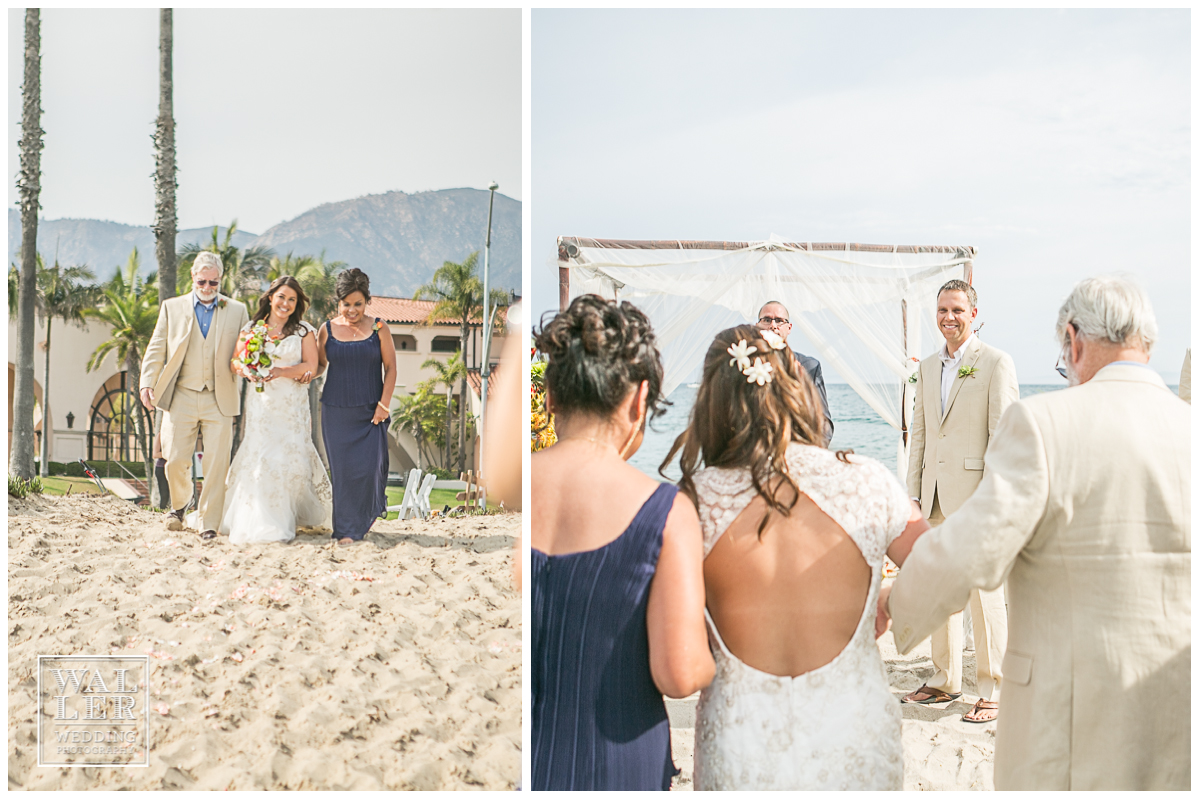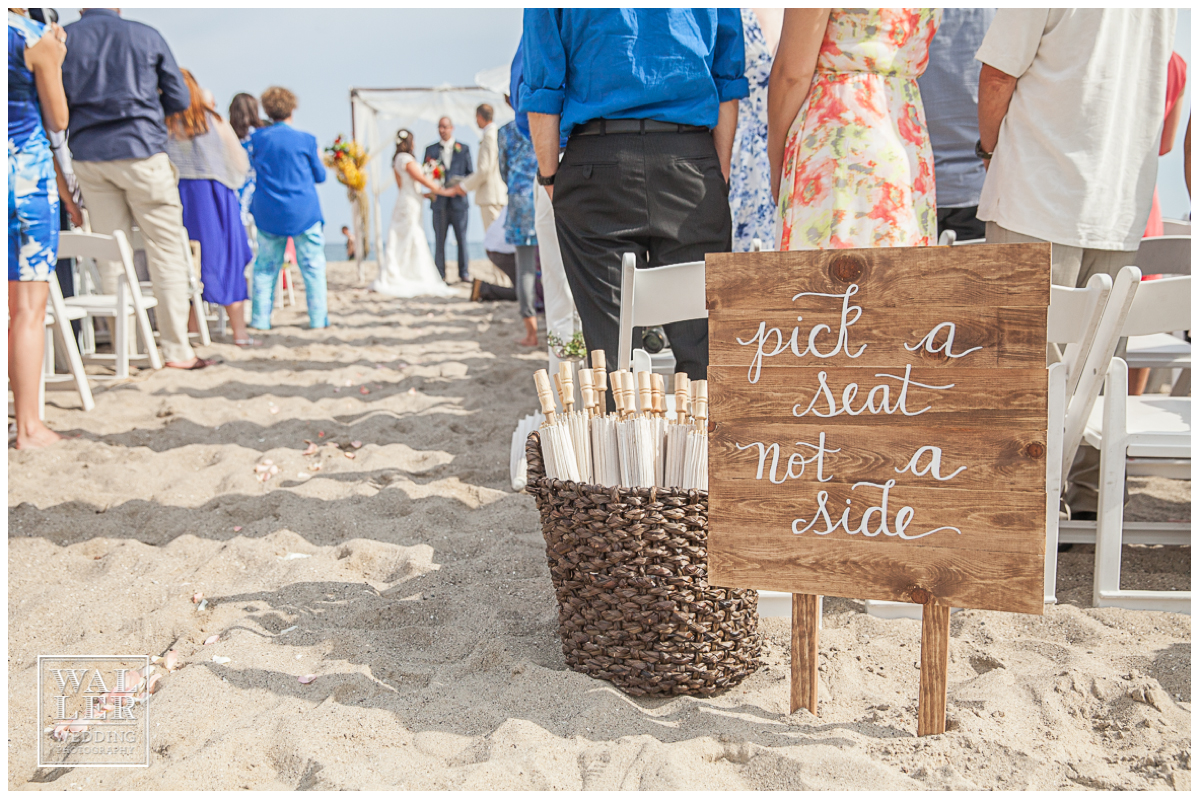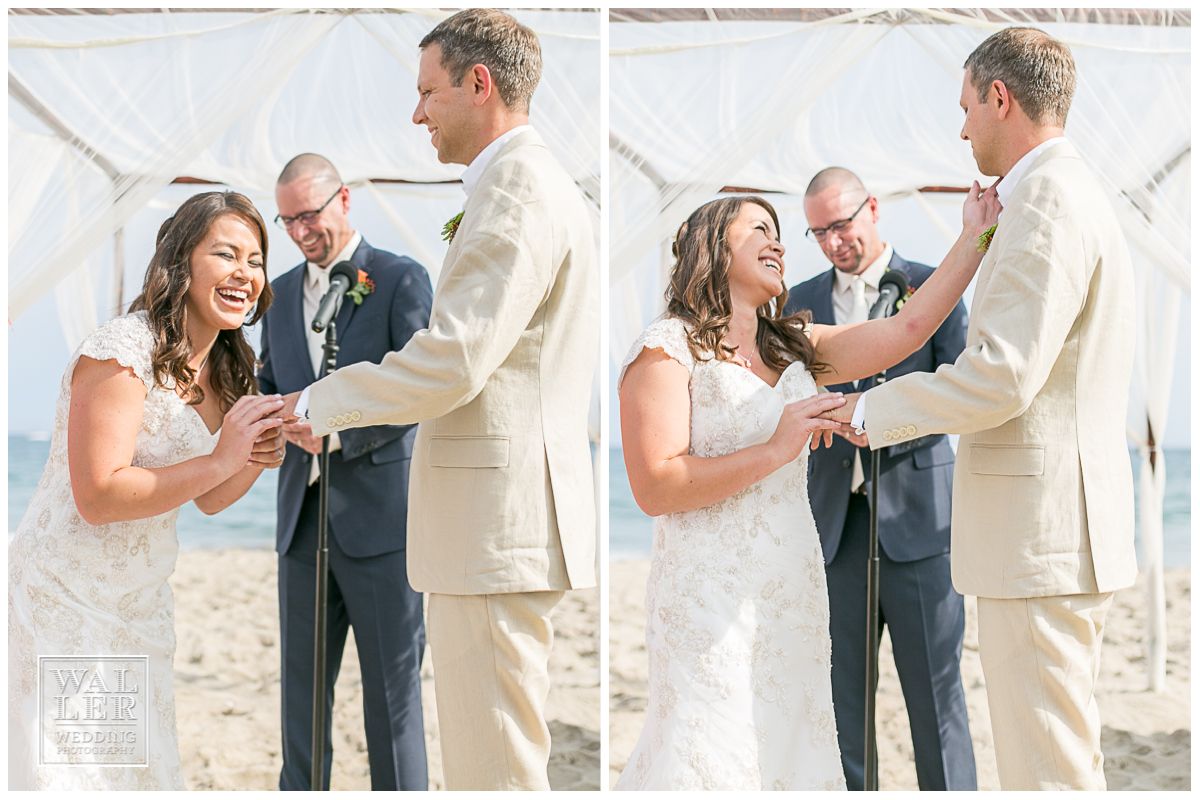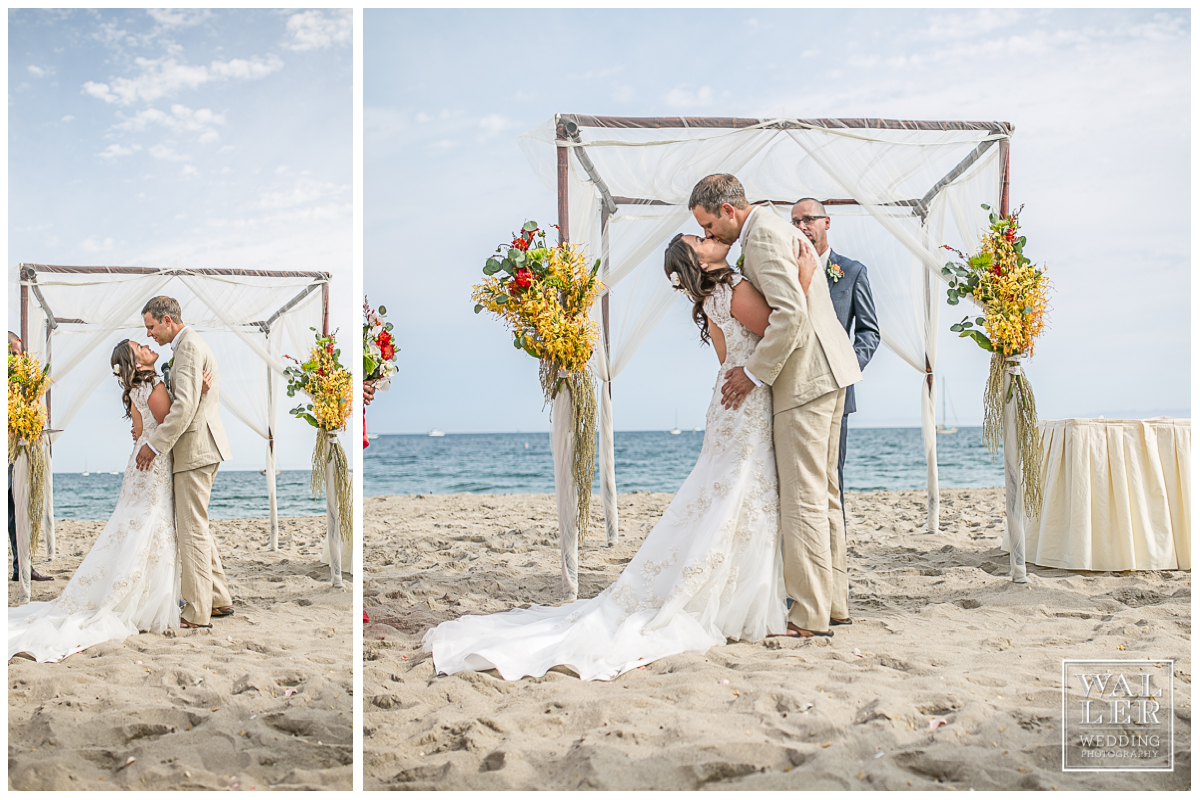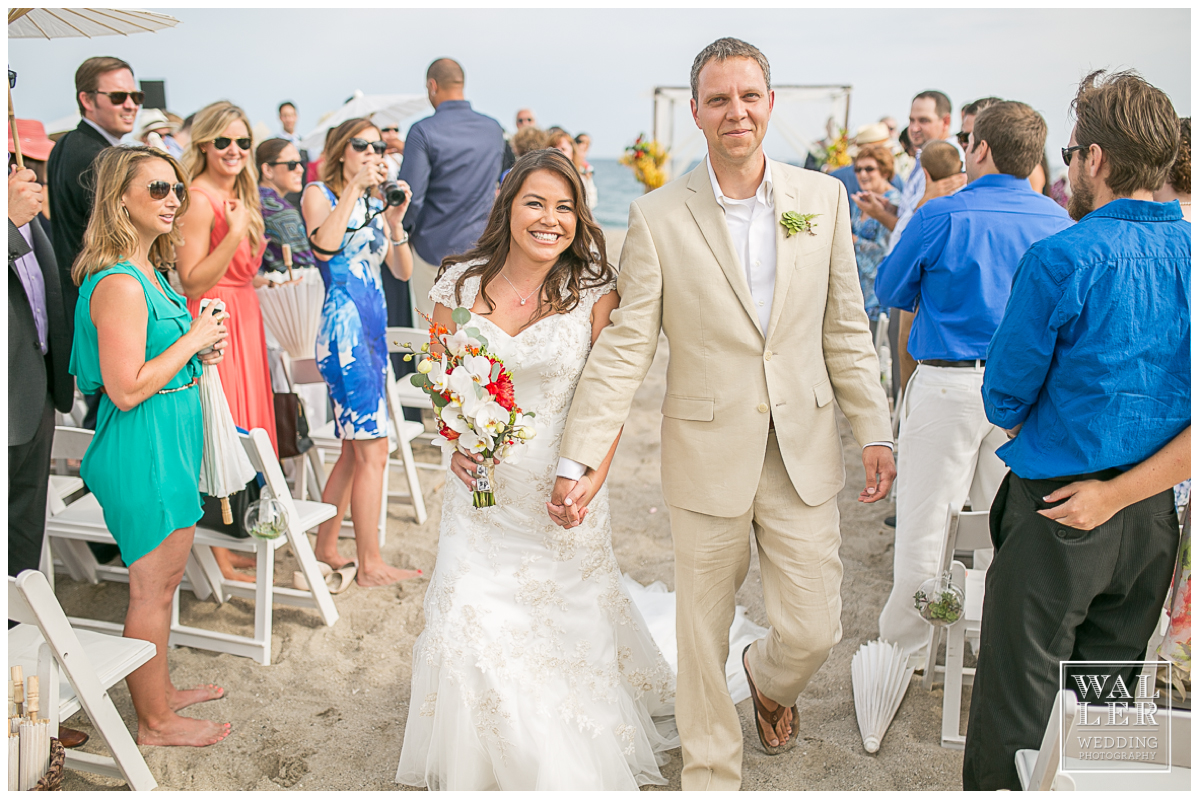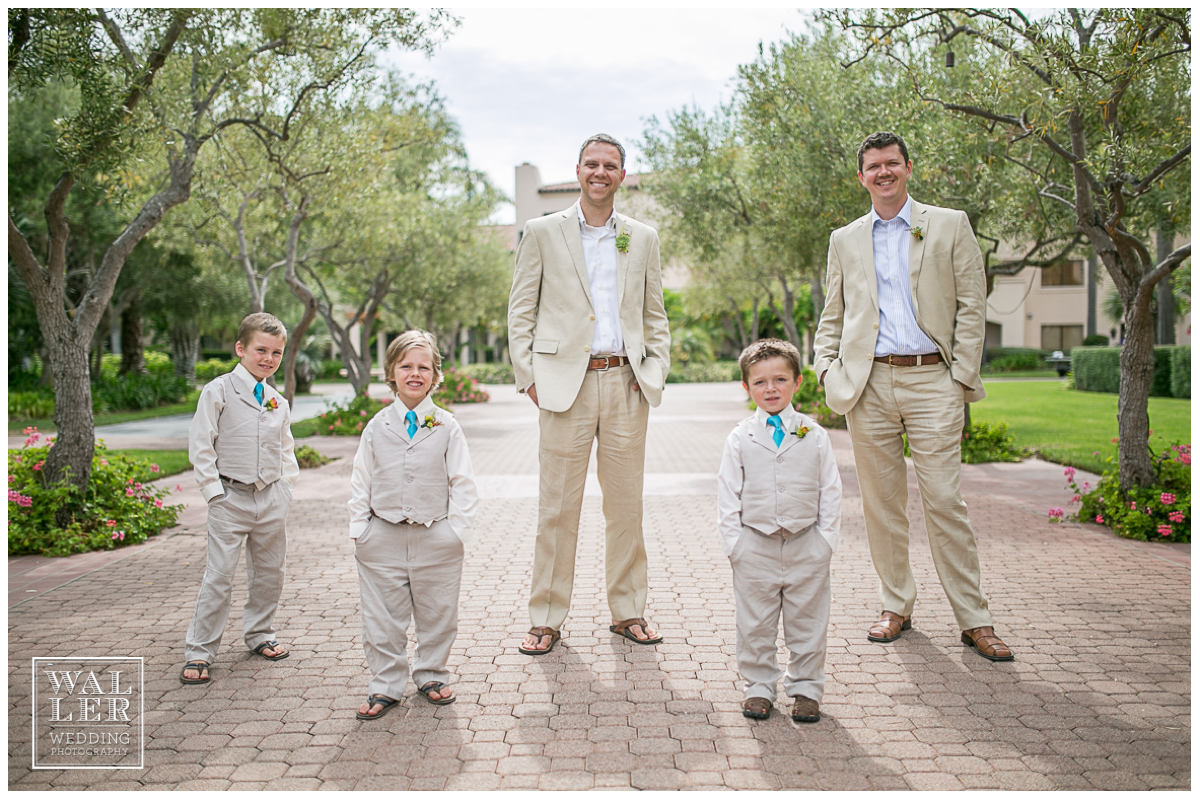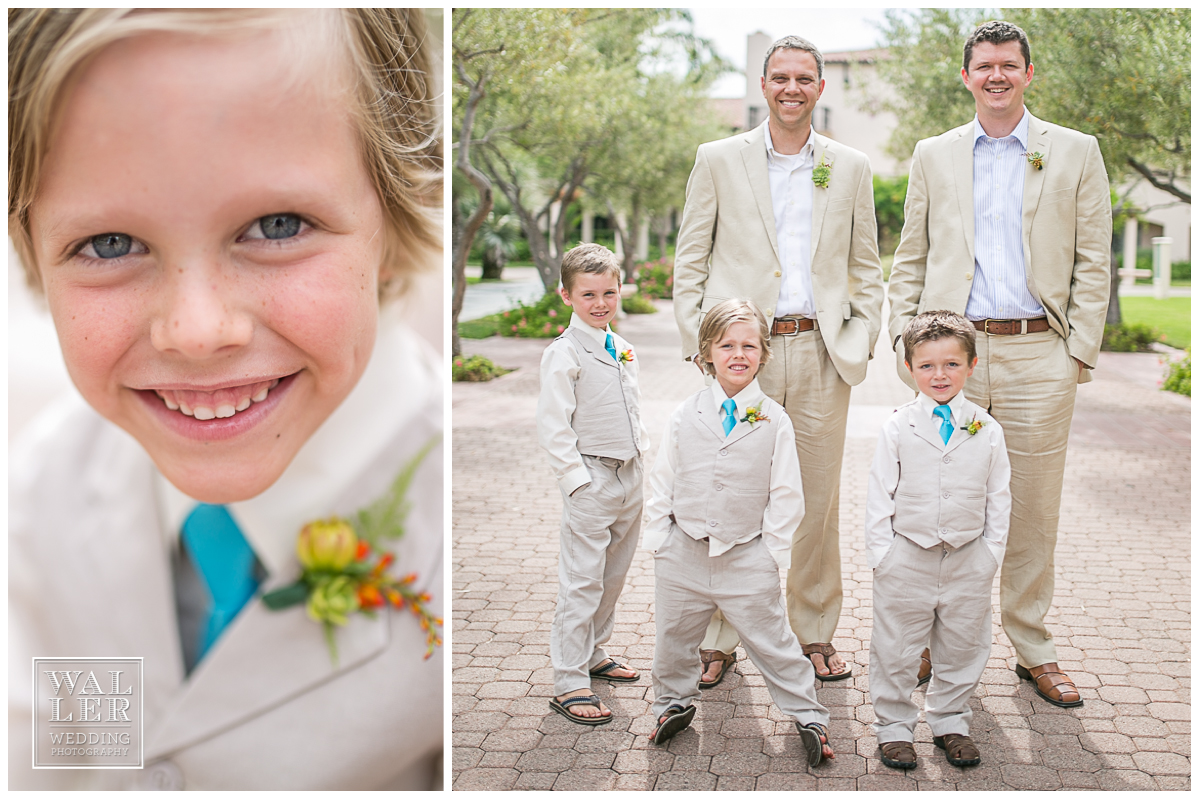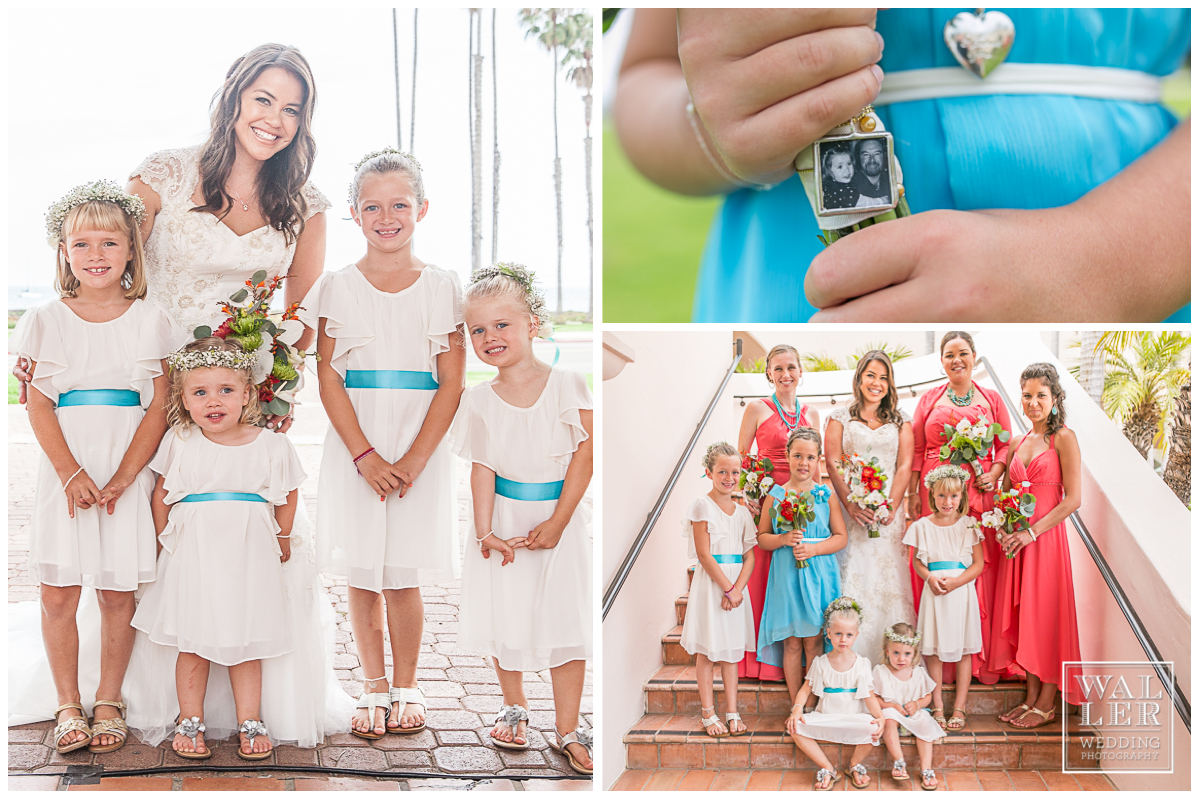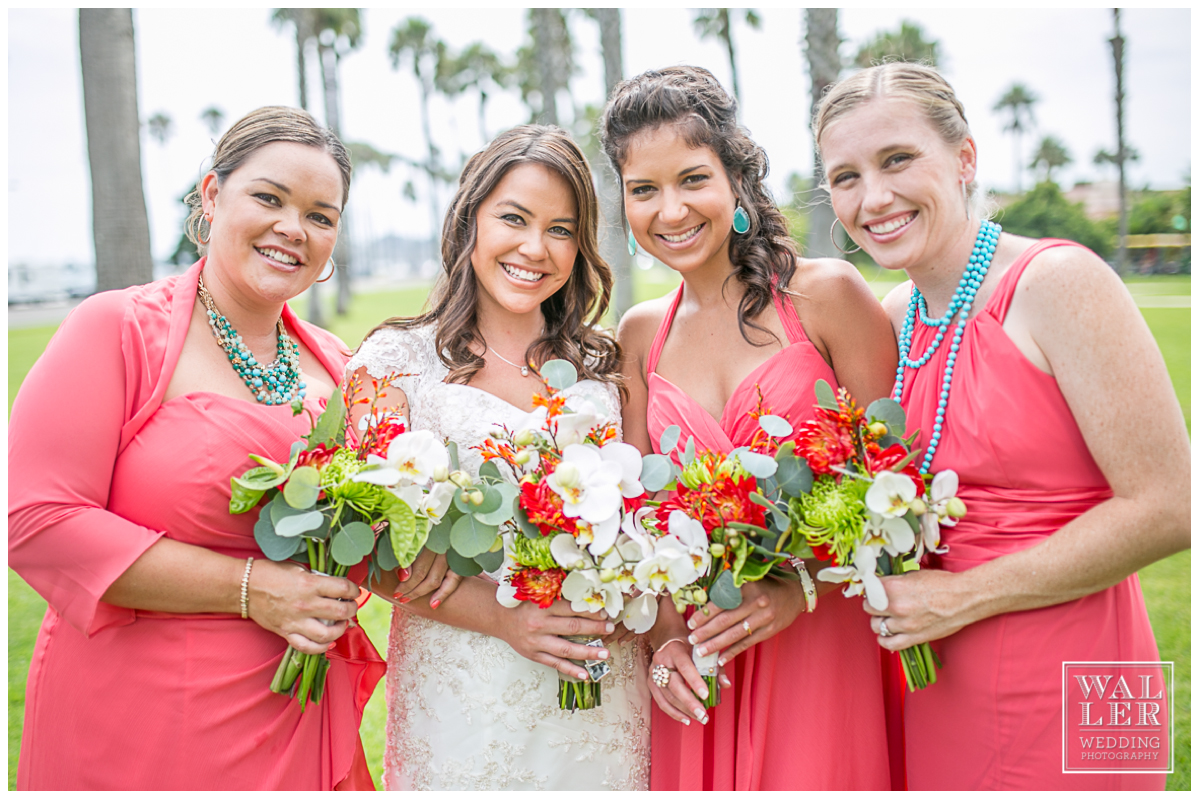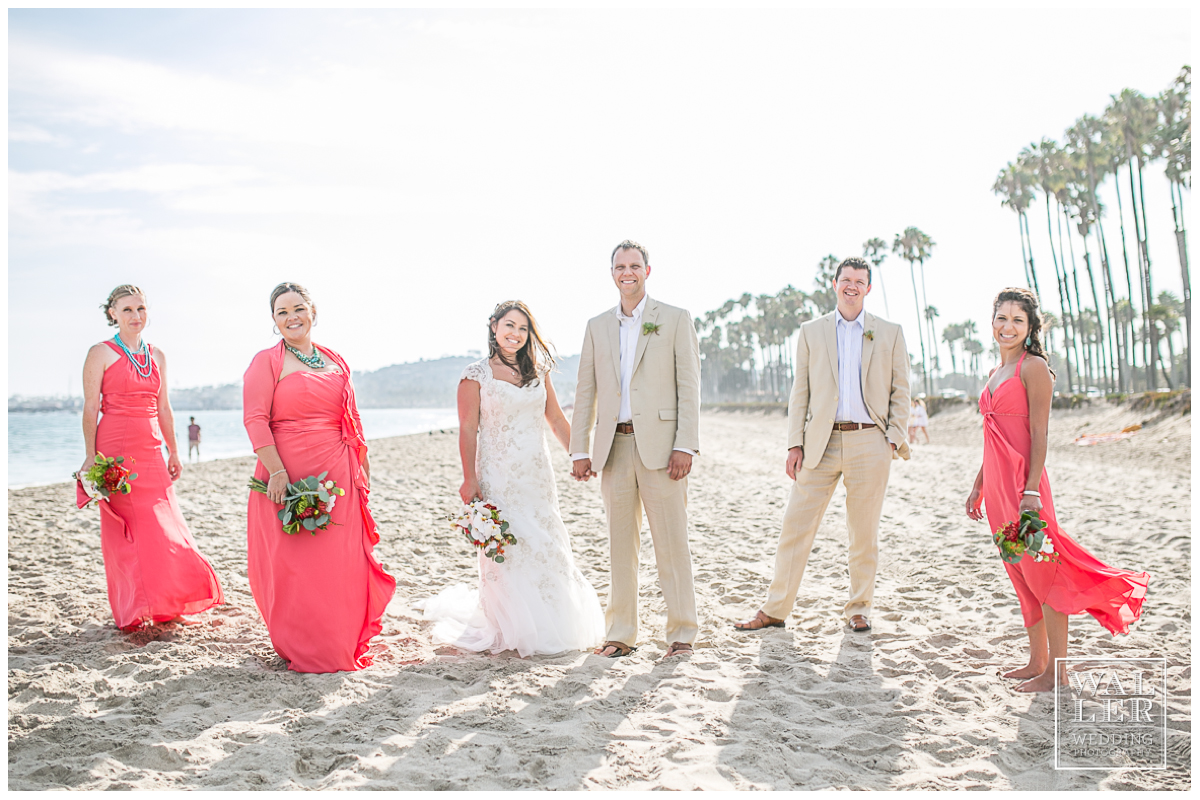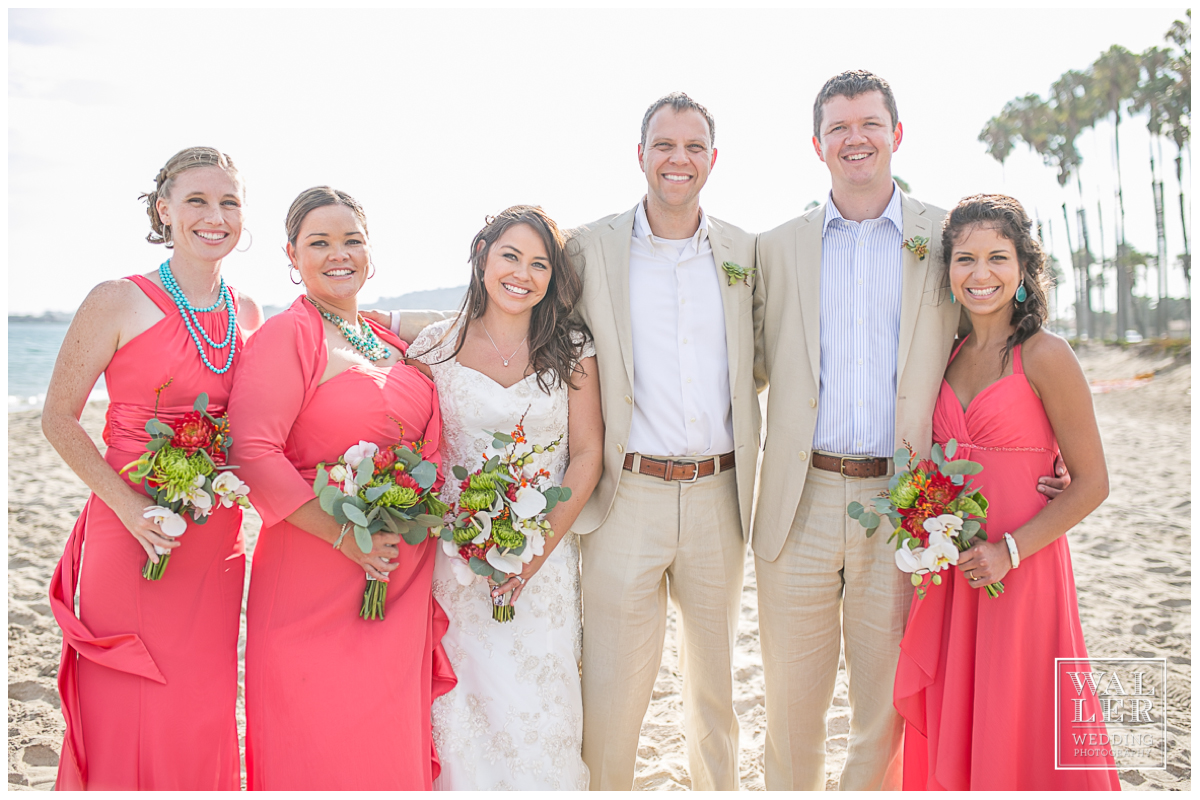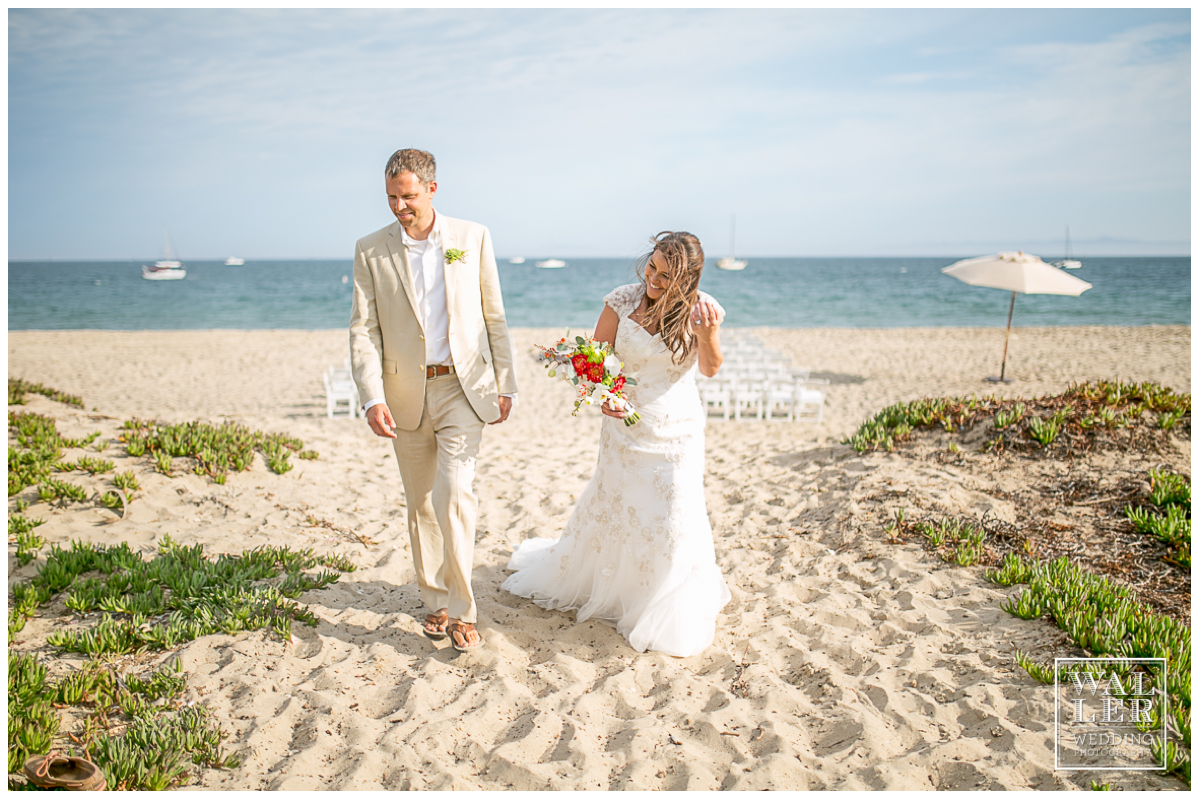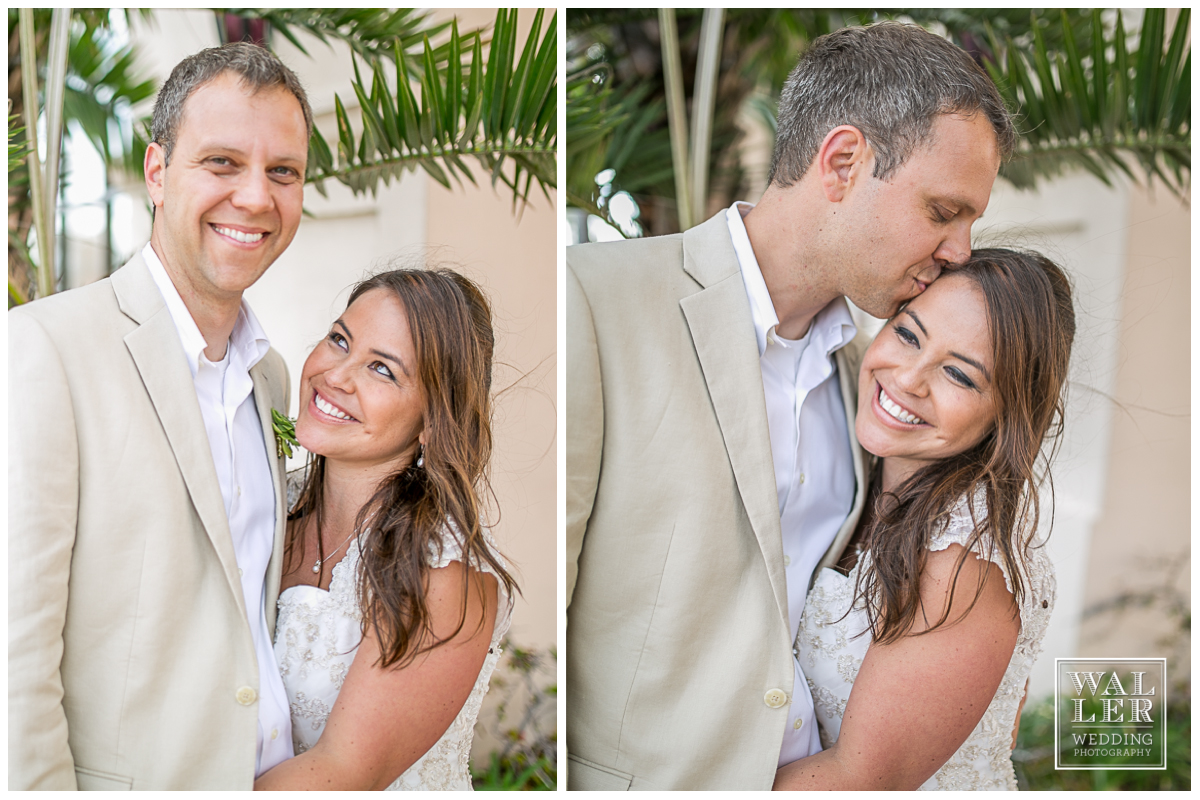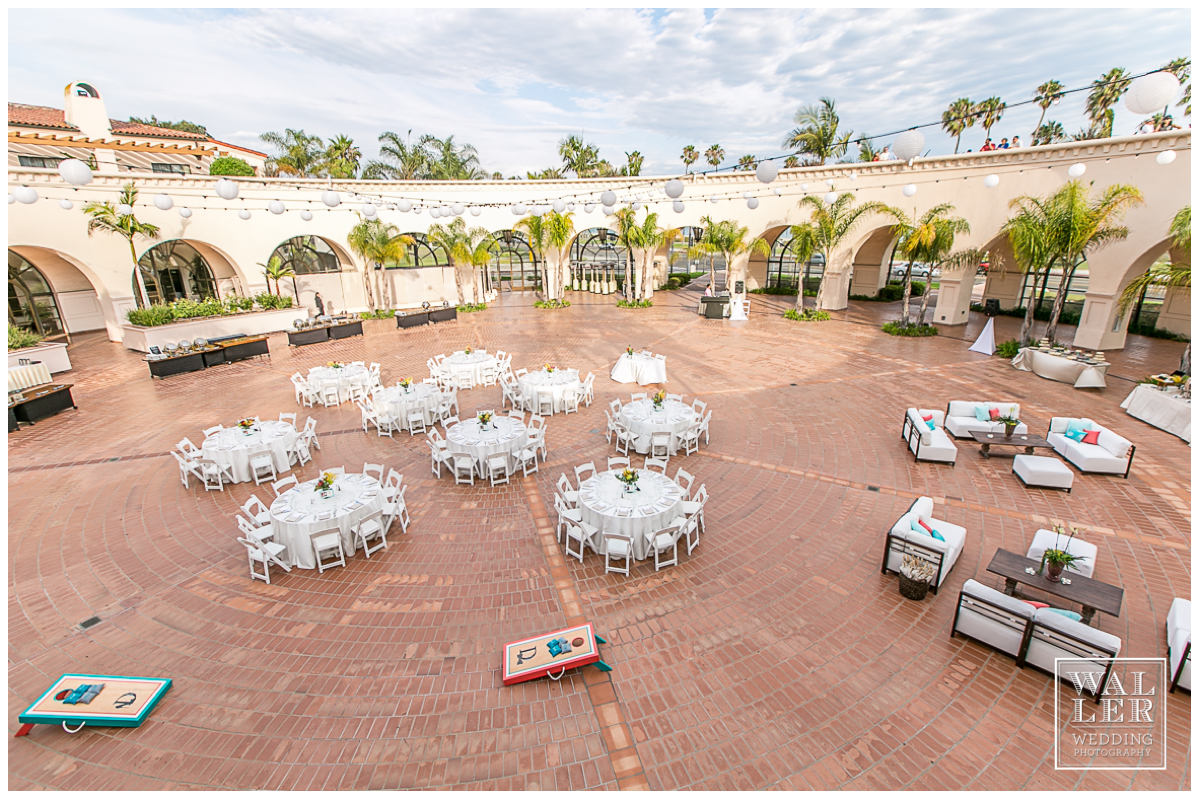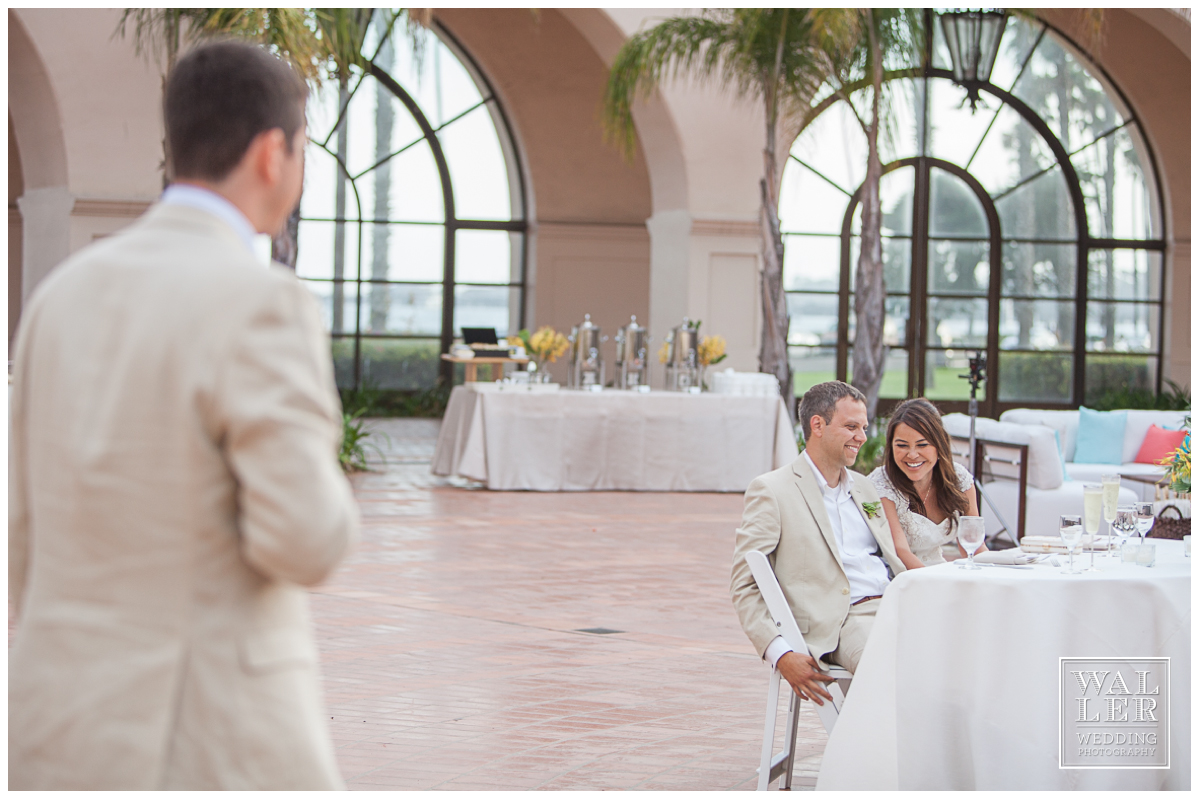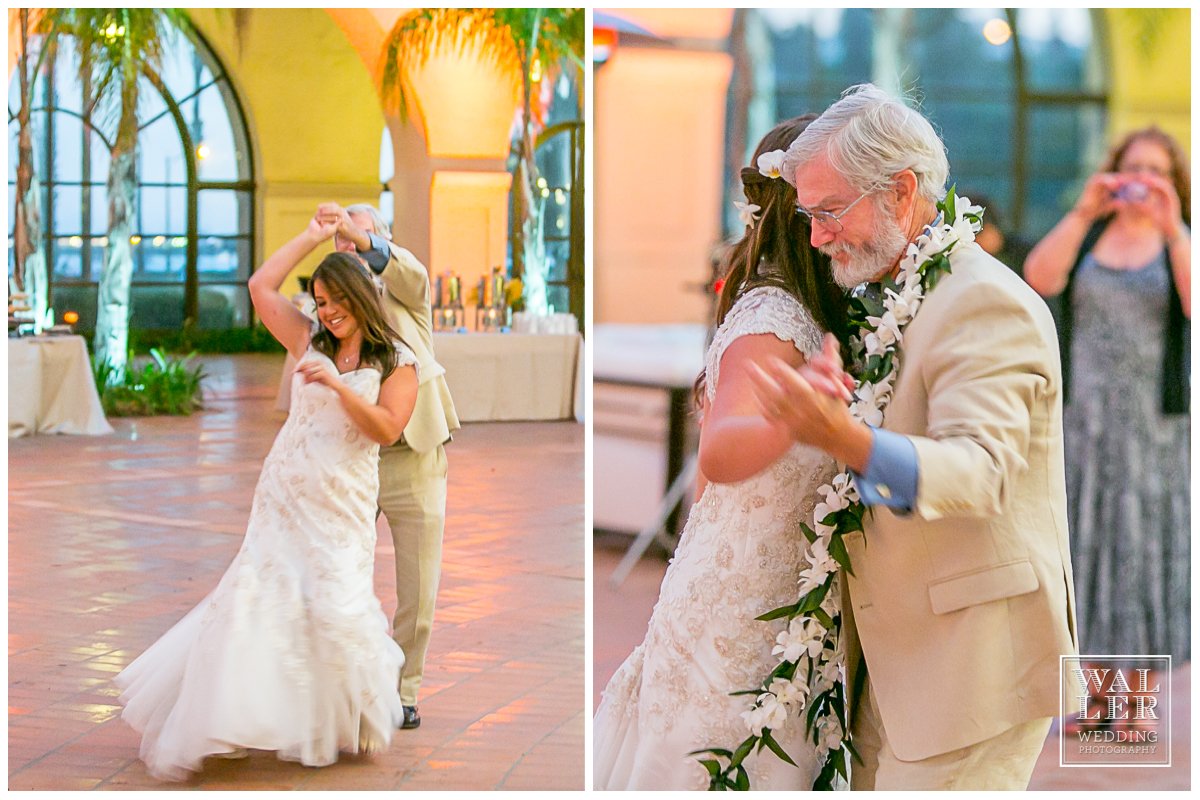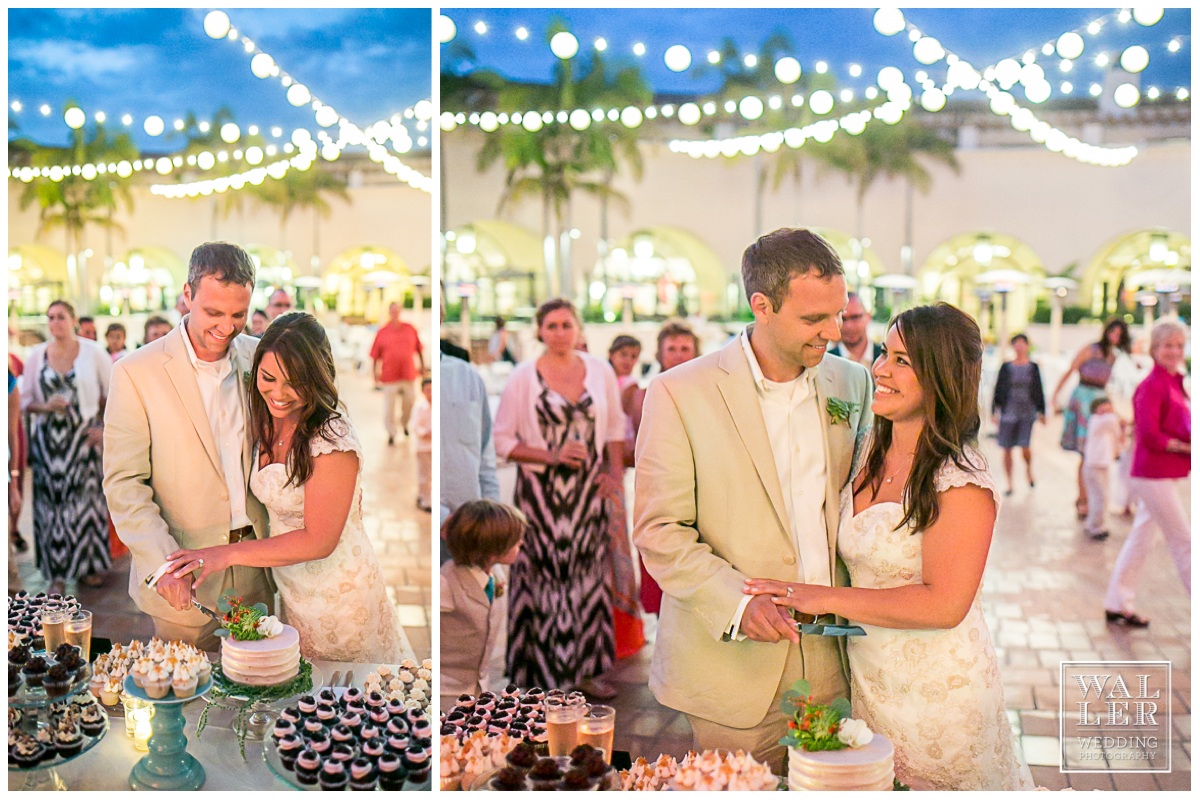 Here's Malia and Anthony's story and all their details! They seriously threw a great party! Scroll down to see their photos….
•• Anthony and I had lived together longer than we've been a couple…don't think a lot of couples can say that. We briefly met at work in 2007 when he first moved down from the Toronto office but our paths rarely crossed. It wasn't until fall of 2008 when we started to spend time together outside of work with other co-workers that we became friends. Around the same time, Anthony had recently moved into a townhouse and it was suggested by some of our friends that I move in since I was looking for a new place and he had the space. That December, I moved in and a couple months later my mini dachshund joined us. Over the next 5 months our friendship evolved into something more and we knew there was a strong connection. We found ourselves planning our weekends around what the other one was doing and finding excuses to spend time at home. We started dated, and before we knew it built this life together that included another dog, a house, and almost 4 years later an engagement in January of 2014 at the steps of where we had our first kiss.
We couldn't wait to start our life together as husband and wife and knew we wanted to get married the same year. When we started planning the wedding we had three goals: 1) the ceremony would be on the beach 2) all our immediate family would need to be able to attend (we had 6 nieces and nephews to figure into the wedding party!) and 3) it would feel like it was party we were hosting in our backyard…casual and relaxed. After looking at a few destinations, we landed on Santa Barbara since it met all three criteria. We have family ranging from Hawaii to Toronto so since we live in California, it seemed the best compromise. And since we live in the Bay Area so we also thought it could be a fun, long weekend away for family and friends who are near us. And let's be honest…. it's Santa Barbara!! Is there a more beautiful place? We scouted a few places for the ceremony and reception and after touring the Fess Parker Resort and speaking with their staff, it wasn't even a question whether we should have our entire experience there. We loved that we could have the ceremony on the beach, have the reception within walking distance and have all our guests stay in one place. An added bonus, and what I'm pretty sure sealed the deal with the groom, was that we were surrounded by palm trees and tropical plants which reminded him of our backyard, where he spends every free moment he has perfecting.
The morning of our wedding, it was raining… in August… in Santa Barbara! I had already gone through my breakdown the afternoon before when I checked the weather but the next day when it was happening, we were really stressed. The entire morning was spent checking multiple apps and being worried we'd have to move everything inside. Thank goodness for our wedding coordinator Jessica with Bijoux Events- she convinced us to take a risk and move forward with plans as scheduled. It paid off. About an hour before the ceremony started, the clouds cleared, the sun emerged and the weather was warm and tropical. We had the ceremony at East Beach, the cocktail hour on the Rotunda and the reception in the Plaza. All the locations are so naturally beautiful with the multiple palm trees and 360 views of the mountains and ocean that we didn't need to add a lot of extra décor outside of the string lighting across the Plaza. However, it was important to us that the details we did have reflected who we are and were personal. For the ceremony, we had rustic wood signs that were made by my childhood friend, the fans/programs had the lyrics from one of our favorite songs, and most importantly, we had my brother in law officiate and he delivered the most heartfelt ceremony ever. We also wanted to find ways to remember my father who passed away in 2013. We used the pillow from his wedding to my stepmom 20 years ago for our rings and I tied photo charms to my bouquet with photos of the two of us. We also had an empty chair for him during the ceremony that we presented with a lei on when we honored all our parents. And while we didn't want anything to feel too "traditional" we did keep to the 'something old, something new…' tradition. My 'old' were the pearl drop earrings Anthony bought me on my 30th birthday, new was my dress, borrowed was the necklace from my mom and blue was our wedding date embroidered under my dress.
For the reception, we continued the personal details, starting with a personal message in a bottle to each guest for their escort cards. It took more time than we anticipated but it was worth to see the smiles (and some tears) while people read them. All the chalkboard signs were made by the same childhood friend who created the wooden signs for the ceremony, the pillows for the lounge area were sewn by my younger sister, the photo table numbers of us at each age were hand selected by our mom's and the cornhole boards were built and designed by my brother in law and cousin. In addition to all of the personal details, we had incredible vendors to tie it all together. And believe me, being that it was a destination wedding, I'm sure it wasn't easy for them to work with us. Our florist, Terra Malia Designs, completely captured our taste between tropical, vibrant and non-traditional. From the picturesque orchids in my bouquet to the succulent globes along the aisles, the flowers were more than we could have imagined. Chateau Belle made me feel like a princess when doing my hair and makeup, Enjoy Cupcakes brought unique flavor and beautiful presentation, Outrageous Booths and their props were the life of the party (thank goodness we got unlimited photos!), Amazing Sounds kept us dancing and never missed a beat and team at The Little Guest were the heroes to all guests who were parents. And lastly, our photographers at Waller Weddings were the most professional and creative team we could have asked for. To say they captured our day perfectly would be an understatement. I don't think the day could have been more of reflection of us if we tried. We walked away feeling like it was a fairytale day, full of laughter, loving moments with those closest to us, a little bit of drama because of the rain, and more laughter. We wish we could do it all over again.
Malias Vendors::
•• Planner — BIJOUX EVENTS •• Location — Fess Parker •• Flowers — Terra Malia Designs •• Hair & Makeup — Chateau Belle •• Cupcakes and Cakes – Enjoy Cupcakes •• On Site Child Care — The Little Guest •• Music/DJ — Amazing Sounds •• Lettering/Signs — Steel My Heart